Not rendering correctly? View this email as a web page here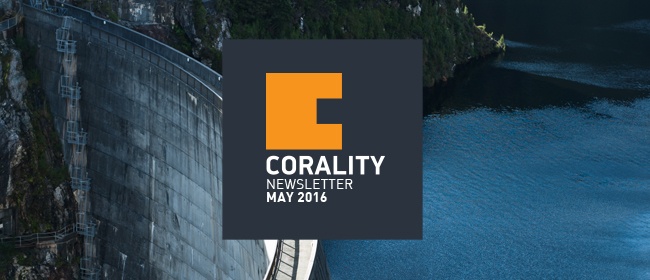 Dear ,

We are always proud when our clients achieve great results. In this newsletter I would like to highlight IFM's 'M&A deal of the year' award from IJGlobal, and some inspirational results by Japanese Solar PV project developer Pacifico Energy. Jeremy Ooi from our Sydney offices shares some reflections from Hong Kong on a recent training course focused on financial model audit techniques.

Our core sector are experience strong growth, in particular Infrastructure and Renewable Energy, and we are now actively recruiting in all offices. If you know someone who wants to join Corality, please let us know!

To keep our clients up to date with industry developments we regularly share information through LinkedIn, so please connect to stay in touch.



Regards,
Rickard Wärnelid
Group CEO






CASE STUDY
Pacifico Energy - Solar project development
Pacifico Energy was working with a legacy model which required additional levels of functionality to accurately analyse various debt and exit scenarios for new project investments as well as existing investments. Given the constant focus on improvement, they decided to commission Corality to develop a new financial model tailored to their exact situation and needs.
FEATURE ARTICLE

IFM Awarded 'M&A Deal of the Year' by IJGLobal for Indiana Toll Road Acquisition

"Working with successful clients is very inspiring for the whole team at Corality. We want to congratulate IFM on the IJGLobal award for the Indiana Toll Road Acquisition, where we provided the model audit"

Haydn Palliser
Managing Director Americas
SPOTLIGHT: HONG KONG TRAINING COURSE

Financial Model Audit Training Course

Investment bankers spend a significant amount of time developing financial models for pitches and transactions, and most international investment banks featured these skills heavily in their progressive career development programs.
FEATURE ARTICLE

Australia's $1bn clean energy fund fuels the need for financial modelling

The new fund will receive the money over a decade from the $10bn in borrowings already allocated to the Clean Energy Finance Corporation. The fund will target projects that had gone beyond the research and development stage but were not yet sufficiently established to attract private sector capital - for example, large-scale solar storage, offshore energy, biofuels and smart grids.
RECRUITMENT

US expansion drives need for financial modelling consultants in Sydney, London and New York

Fuelled by increasing demand for high quality financial modelling services and training courses in the infrastructure and renewable energy sectors in the US, our New York office is going from strength to strength.
CASE STUDY

Pacifico Energy

"It's about creating a flexible and transparent model that can tailor to our needs."

Yuki Ikeda
Pacifico Energy Investment Manager
Supporting our clients globally
Africa
Americas
Asia Pacific

Australia/NZ
Europe
Middle East
UNSUBSCRIBE | MANAGE EMAIL PREFERENCES
Corality Financial Group Level 7 33 York St Sydney NSW Australia